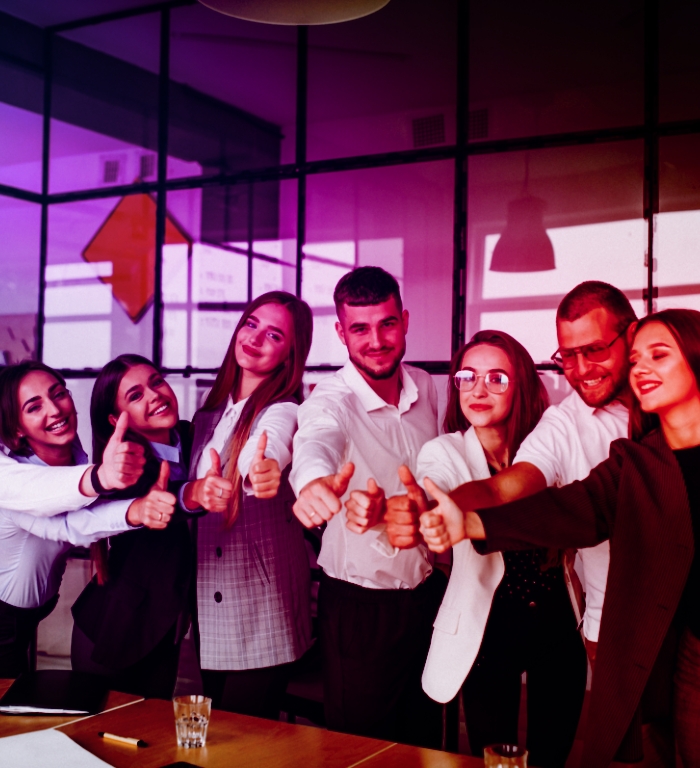 Desisle Never Breaks Promises!!
"Never Give Up" is the core policy of Desisle
It's trust that made Desisle a consistent player in the game of UI/UX design and development.  
We turn your vision into reality with exceptional designs and development services. Desisle can help your business attain the essential online presence that makes you leapfrog and grow in your competition. Unique, modern design and marketing strategies help you extend your business opportunities and make you a leading identity in the industry.
We operate your needs with efficiency and ensure to deliver quality outcomes. Desisle believes in collaboration and understanding, which made us create a successful pathway in the journey. Our team is an off-screen marvel with exceptional experience in design and development.
Our comprehensive research and knowledge of trending ideas will allow us to identify the perfect path to design your brand identity.
Our designing services involve your business values and audience-based approach that match your business needs and enhance your engagement with your audience.
Your vision is an addition to our creative minds that allow us to provide the best UI/UX design and development services.
We believe in perfection and implement clean coding & modern practices that create a flawless UI experience in design and development.
We put life into your ideas and make your products speak the mission of their origin. Our outcomes are defined as exceptional with creativity and cost-efficiency. 
Recognitions & Partners
The recognitions
which we are
proud of.
Incubated by ISLab, Indian School of Business (ISB)

Recognized by DPIIT, Startup India
Our Services
We are best
at what we do.
WHY CHOOSE Desisle
Benefits of
Choosing Us
As a full-service agency, we provide a wide range of services, including UI/UX design, web and mobile development, digital marketing, and more, ensuring a seamless experience for all your digital needs.
Our team of skilled professionals has extensive experience and knowledge in their respective fields, ensuring that we deliver top-notch solutions tailored to your specific requirements.
We understand that each business is unique, and we work closely with you to create bespoke strategies and solutions that align with your goals and objectives.
We stay up-to-date with the latest industry trends and technologies to deliver innovative and future-proof solutions that help you stay ahead of the competition.
Our UI/UX design services prioritize user experience, ensuring that your website or app is not only visually appealing but also easy to navigate and use, leading to higher engagement and conversion rates.
Our development process is agile and flexible, allowing us to adapt to changing requirements and deliver high-quality products on time and within budget.
We focus on delivering measurable results, utilizing data-driven strategies and performance tracking to ensure continuous improvement and maximize ROI.
We value open and transparent communication, keeping you informed throughout the project and ensuring a smooth collaboration.
Our solutions are designed to grow with your business, allowing you to adapt and expand your digital presence as your needs evolve.
We provide ongoing maintenance and support services to ensure your website, app, or digital marketing campaigns continue to perform optimally and deliver exceptional results.
Our Clients
Who is in our friend zone.








Fashion Industry
"Desisle team is proactive in nature and has comprehensive knowledge that keeps providing us with excellent outcomes."
IT Industry
"The most cost-effective solution provider with a quick turnaround time."
HR Industry
"Our requirements are fulfilled with clear understanding and accuracy. The team is very supportive, and the final website looks awesome."
Marketing Industry
"Trusted solution company with vast knowledge in the design & development sector."
Work inquiries
Don't know what to do? Get in touch.
We're a team of creatives who are excited about unique ideas and help companies to create amazing digital experience by crafting top-notch UI UX.
Desisle LLP
contact@desisle.com
+91 960 696 6822
Careers
Join our team to
unleash your
creativity.
We're a team of creatives who are excited about unique ideas and help companies to create amazing digital experience by crafting top-notch UI UX.